Welcome to Geek System, an iPhone application that includes a nice collection of little software that Geeks might find useful... ...or not! :)

Geek System is available on the App Store; you can also visit its official web page for more information about it.

Geek System allows you to publish feeds to your Facebook page:
Select "PASSPORT" from the main menu;
Tap any of the "PUBLISH" labels (you can choose to display your Geek status, your Funfair achievements or your Nerd Test results);
Login to Facebook if you aren't logged-in already;
Add a comment (optionnal) then publish the feed to your Facebook page!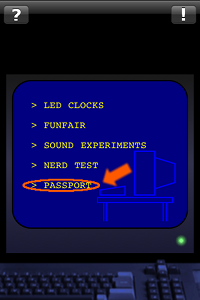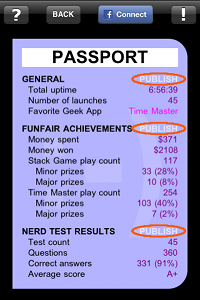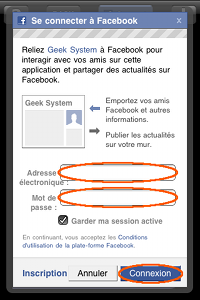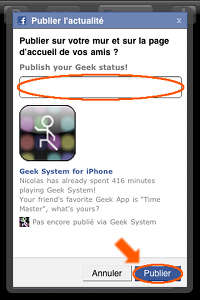 Have fun with Geek System!