Welcome to Photo Bubble, an innovative and fun dynamic photo frame for iPhone and iPod touch, which lets you put your favorite pictures into bubbles and watch them evolve in different environments!

Photo Bubble is available on the App Store; you can also visit its official web page for more information about it, or simply get the lite version right now (for free!).

Photo Bubble lets you take screenshots and publish them to your Facebook account:
Login to Facebook if you aren't logged-in already: tap the connection button displayed in the top-right corner of the main menu;
Once in an environment, tap the "SHOT!" button to take an instant capture of the screen;
Review the screenshot then tap "PUBLISH TO FACEBOOK" to upload it to your Facebook account!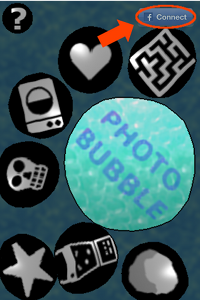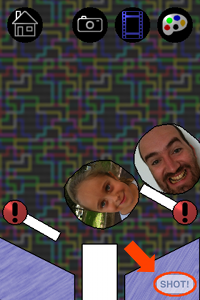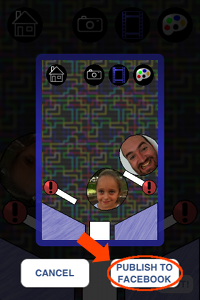 Have fun with Photo Bubble!